2023 edition , 4 days  in Chantonnay
4  days in Chantonnay…           is to walk as you please !
– The possibility to walk 1, 2, 3 or 4 days.
– Each day a different route and the choice between various distances : 8, 12, 21, 28 and 42 km (Those distances can vary +/-2 km).
– A night walk on Friday.
– A walk open to servicemen.
Walking at your own pace and in a friendly and nature-respecting atmosphere, in a non-competitive walking event.
Running on the footpaths is not authorized and will be under the responsibility of the participant
The BMLD / The Long Distance Walk Award
– 200km on a non signposted route and without any assistance : Time limit : 78hrs
– 150km on a non signposted route and without any assistance : Time limit : 54hrs
– 100 km on a non signposted route and without any assistance : Time limit : 30hrs
Our association is a member of the International Marching League (IML), the French Hiking Fédération (FFR), the French Fédération of Popular Sports (IVV) and the 85th French Department Committee of the Vendée.
Pratical information
In 2023: 18th May, 19th May, 20th May and 21th May.
22th Edition of the 4 Days of Walking in Chantonnay.
Think about carpooling for your journey to Chantonnay.
WALKS…
– Departure:
Chantonnay, Gymnase Clemenceau, Avenue Georges Clemenceau 85110 Chantonnay
Coordonnées G.P.S : N 46°40.984' – W 1°02.964'.
Bus departure times
From 6.45 am-7.30 am for 42km walk
From 7.00 am-8.30 am for 28km walk
From 7.30 am-9.00 am for 21km walk
From 8.30 am-10.00 am for 12km and 8km walks
Free coffee and brioche will be available at the start before you commence your walk.
– During the walk :
Refreshments on the route and on arrival.
– Arrival :
Chantonnay – Parc Clemenceau ; last arrival 17.00
Out of respect for the environment, we do not give drinking cups at the refreshment stations, so please bring your own. Thank you.
Night walk :
Friday, 19th May  Distance of about 12 km – leaving the Gymnase Clemenceau, at 8:30 pm sharp (Bring a torch!).
A traditional Vendée meal of Ham and Mogettes will be available on arrival.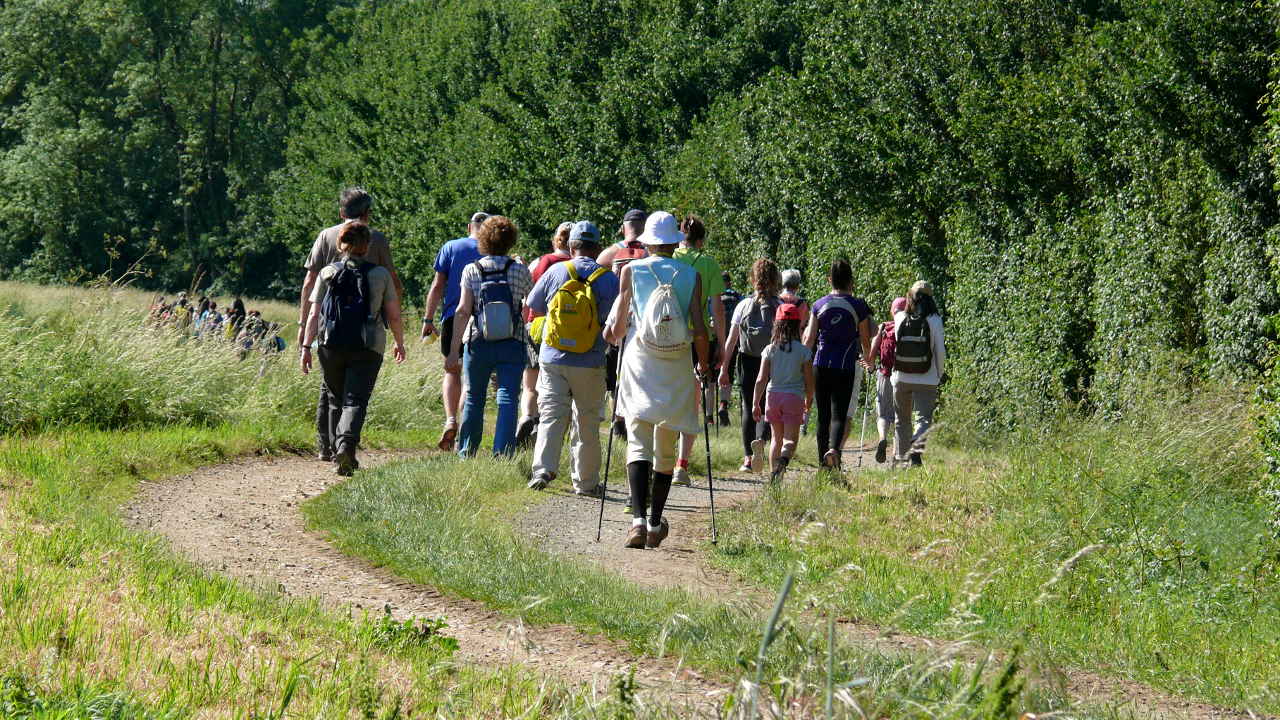 – Preferably by internet, go « Registration », it is possible to pay on-line.
– By mail, detach the registration form and return it with payment (cheque payable to R4JCV) to the following address :
R4JCV – TOURIST OFFICE Place de la Liberté – BP 59 – 85111 CHANTONNAY CEDEX
Tel: +00 33 2 44 40 20 06
Last minute and on the day at Clemenceau Gymnasium, Avenue Georges Clemenceau, Chantonnay
Tuesday 16th May from 5.00pm to 7.00pm
Wednesday 17th May from 10.00am to 18.00pm
Thursday 18th May, Friday 19th May, Saturday 20th May and Sunday 21th May from 6.30am until departure.
It is possible to register and pay on the day.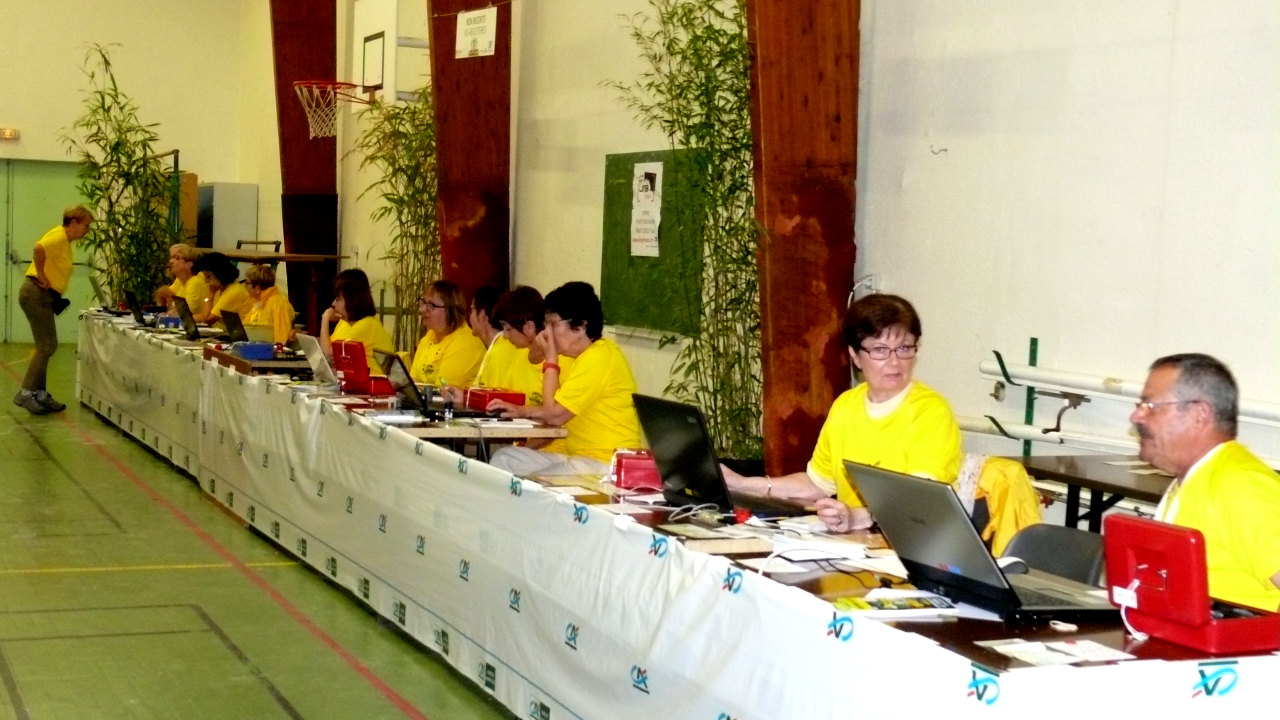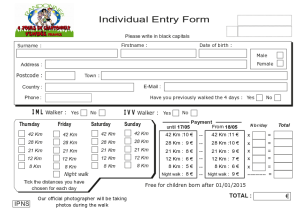 .          TARIFS before 17/05          TARIFS on the day
.                                                      from thursday 18/05
42Km               – 10€                                     – 11€
28Km                 – 9€                                     – 10€
21Km                 – 8€                                     –  9€
12Km                 – 6€                                     –   7€
8Km                   – 5€                                     –   6€
Nocturne           – 8€                                    –   9€
Free for children born after 01/01/2015
You can download the registration form and bring it with you to register at the Clemenceau Gymnasium at the times indicated above.
For a family, fill out a registration form per person and group them with the payment.
A special group registration form (10 people minimum) is offered.
Rando-passes are not posted, they must be picked up on the day of your walk or beforehand at the Clemenceau Gymnasium on Tuesday, 16th May between 5.00 pm and 7.00 pm or Wednesday, 17th May from 10.00 am to 18.00 pm.
By subscribing to the R4JCV you agree not to return to visit private properties that you have already walked through earlier.